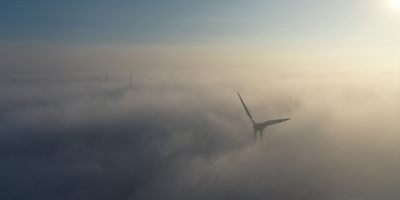 Best Place to Work
More and more digital: jobs in construction
Christian Sattler is responsible for surveying - one of many jobs at PORR that digitalisation makes even more exciting.
Christian Sattler regularly goes up in the air. He has been an engineer with PORR since 2016. In civil engineering, to be precise. His tasks include surveying and pipeline, road, and concrete construction. His remit includes setting up construction sites, creating as-built plans and documents for billing, and natural status surveys. Since 2018, he has also been a drone pilot. And he uses drones to take measurements. His profession has seen lots of change thanks to digitalisation and innovations. Like all of life. We cannot imagine modern life without modern technologies. Digitalisation makes various processes easier and quicker and opens up a world of opportunities. Of course, at PORR, we always have to keep up to speed. And break new ground with our pioneering spirit. Our vast know-how and in-depth expertise are something to be proud of. Being early adopters of digital methods and technologies has helped us make our workflows and processes more efficient.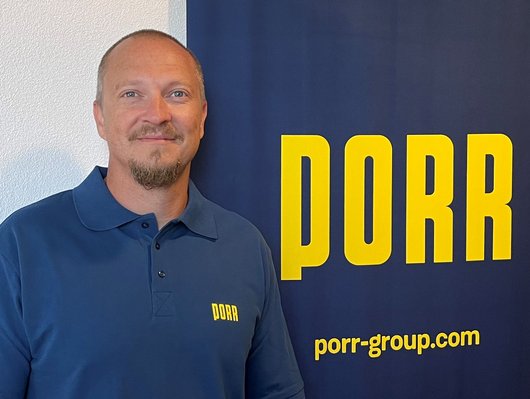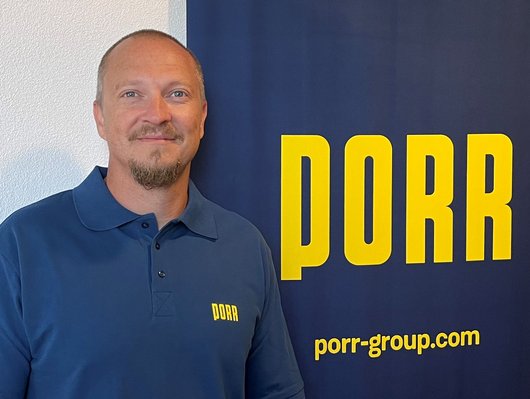 Dare to go beyond your silo
The everyday challenges that Christian Sattler has to deal with in civil engineering are wide-ranging. From construction site access at the beginning of a project to ensuring the accuracy of measurements, to the work of all employees in the same system. And let's not forget safety on the construction site. What's changed? There's more communication and it's faster. Thank heavens for email so we can react quickly. In addition, plans are created digitally, natural status photographs are taken digitally, and both are processed digitally. The data is therefore very precise. And the time savings are enormous – you no longer have to walk hundreds of metres on a large construction site, as was common in the past. Before coming to PORR, Christian already knew how much new technologies would support him in fulfilling his tasks. Be it 3D control for GPS devices, machine controls, or facilitating setting-out tasks on a construction site – new technologies always increase efficiency immensely. This lets Christian focus more on complex, interesting tasks. More effective work and faster exchange with colleagues and external partner companies are just two of the many possibilities and advantages. The abundance of developments is making the construction profession more and more exciting. And if you understand new technologies, use them optimally, and lead the way with a pioneering spirit, this naturally makes your company more competitive. "I always admire how intensively we all work with the most diverse innovations," says Christian Sattler. "The high priority that digitalisation and technical progress enjoy at PORR is also reflected in ongoing investments and interesting further training opportunities for all PORRians. This makes work more and more efficient. And a lot of fun."
Construction sites from a drone perspective