Digitalisation
Smart buildings
Places that interact with us, adapt to our everyday lives and needs, save energy and make us feel at home - smart buildings are the future.
Living and residing. Or working and learning. Relaxing and destressing. Or manufacturing and selling. Between a building's underground car park and rooftop terrace, you will often find shops, day-care, apartments, hotel rooms and offices. And the needs of the users – from the room temperature to ventilation to lighting – can vary tremendously. Smart is when you don't always have to think about it.
Different technologies and sensors from the building automation sphere help us automatically control, monitor and optimise the building services. The focus is on public and commercial buildings like hospitals, shopping centres or offices. But the trend for smart homes is also gathering pace in the residential sector.
Building automation forms the brain of a building. Bringing together heating, ventilation, air-conditioning and lighting in an entire smart system. One that learns from previous experience and real-time data and so keeps on updating itself independently. Of course, you can also control the system manually – easily, at any time, from anywhere, via your smartphone. And there's even more value added.
A fully automated building – i.e. a building designated as automation class A – saves 30% heating energy and 13% electricity versus a less automated building in automation class C for example. A case study by Biberach University of Applied Sciences in Baden-Württemberg, Germany, identified energy savings of up to 49% in buildings with a higher degree of automation within a period of two heating seasons.
PORR already has a great deal of experience in realising smart building projects. Trailblazing buildings that meet the varied needs of their users while saving energy now stand in many European cities. Like Germany's capital, for example. Right from the get-go, PORR subsidiary pde plans the heating, cooling, ventilation, sanitary and electrical installations and the complete building automation. And it is behind the general design and planning, including building services, of the ABC Tower in Berlin. From 2023, there will be a shopping centre, fitness rooms, apartments and offices behind the glazed facade.
What's more, the Zalando headquarters in Berlin Friedrichshain with a gross floor area of around 42,000m² comes from the house of PORR and pde. In addition to the actual build, together they were responsible for the general design, the building services planning, and the plans for executing the entire construction process.
Already today, automation is a decisive aspect in the design and build of construction projects. And it's an aspect that will continue to gain importance. After all, technological progress is unstoppable and will open up even more opportunities in the future to increase people's comfort and security while also having a positive and sustainable impact on our environment.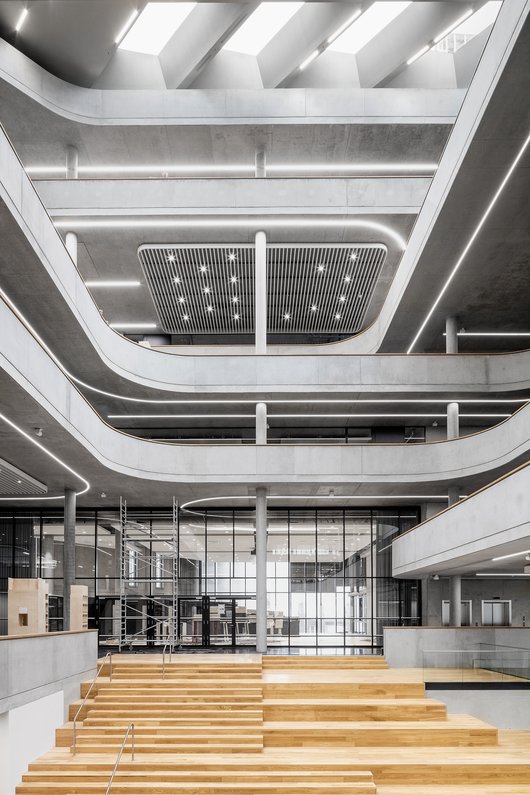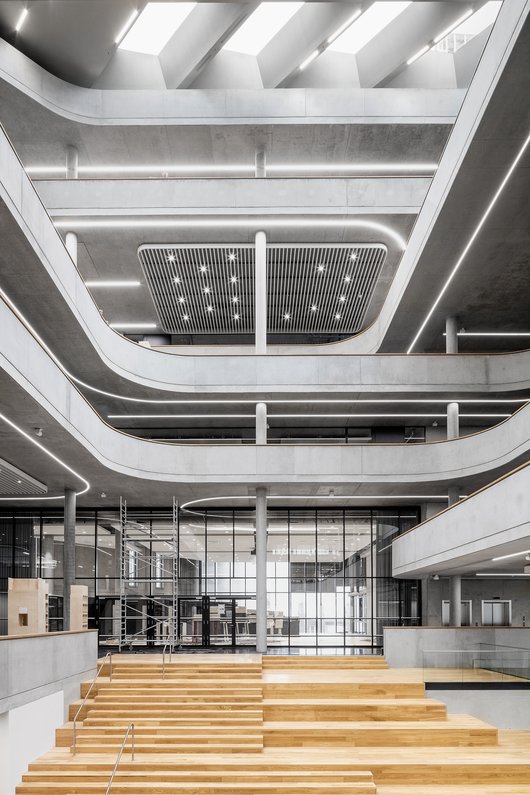 (c) Header: Linus Lintner Fotografie